Thanks for your interest in our $1000 for 1000 Words contest.
The deadline for the 2019 contest ended at midnight on February 1st.
Come visit us back in November when we'll begin accepting submissions for the 2020 contest!

Sincerely,
The Leyla Beban Young Writers Foundation.




Best-Selling Author Veronica Wolff To Serve as Guest Judge for
the 2019 $1000 for 1000 Words Contest
We're excited to announce that best-selling author Veronica Wolff has accepted our invitation
to serve as guest judge for our 2019 $1000 for 1000 Word Contest. Veronica will have the
honor of choosing our two $1000 scholarship winners from among the grade level winners of
the middle and high school categories.

Veronica is the author of the popular YA series The Watchers, about an island of brutal
old-school vampires who train girls to become special agents and assassins. Isle of Night,
the first book in the series, won the National Readers' Choice Award. The versatile
Veronica – who has lived everywhere from Texas to Hawaii to India before finally settling
in Northern California – also writes historical romance, time travel, and contemporary romance.

In addition to selecting our scholarship winners, Veronica will speak to our student winners
at our Awards Celebration in April.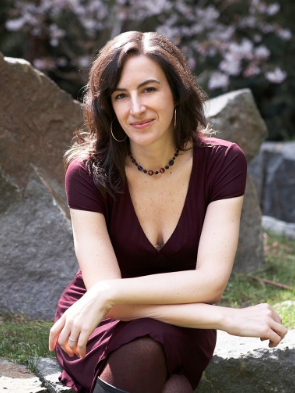 Thank you to all our 2018 donors, journal purchasers, and contest judges!
Thank you also to Whole Foods for the generous donation in support of the
Leyla Beban Young Authors Foundation.