Announcing the 2019 $1000 for 1,000 Words Creative Writing
Contest — opens November 1st for your submissions!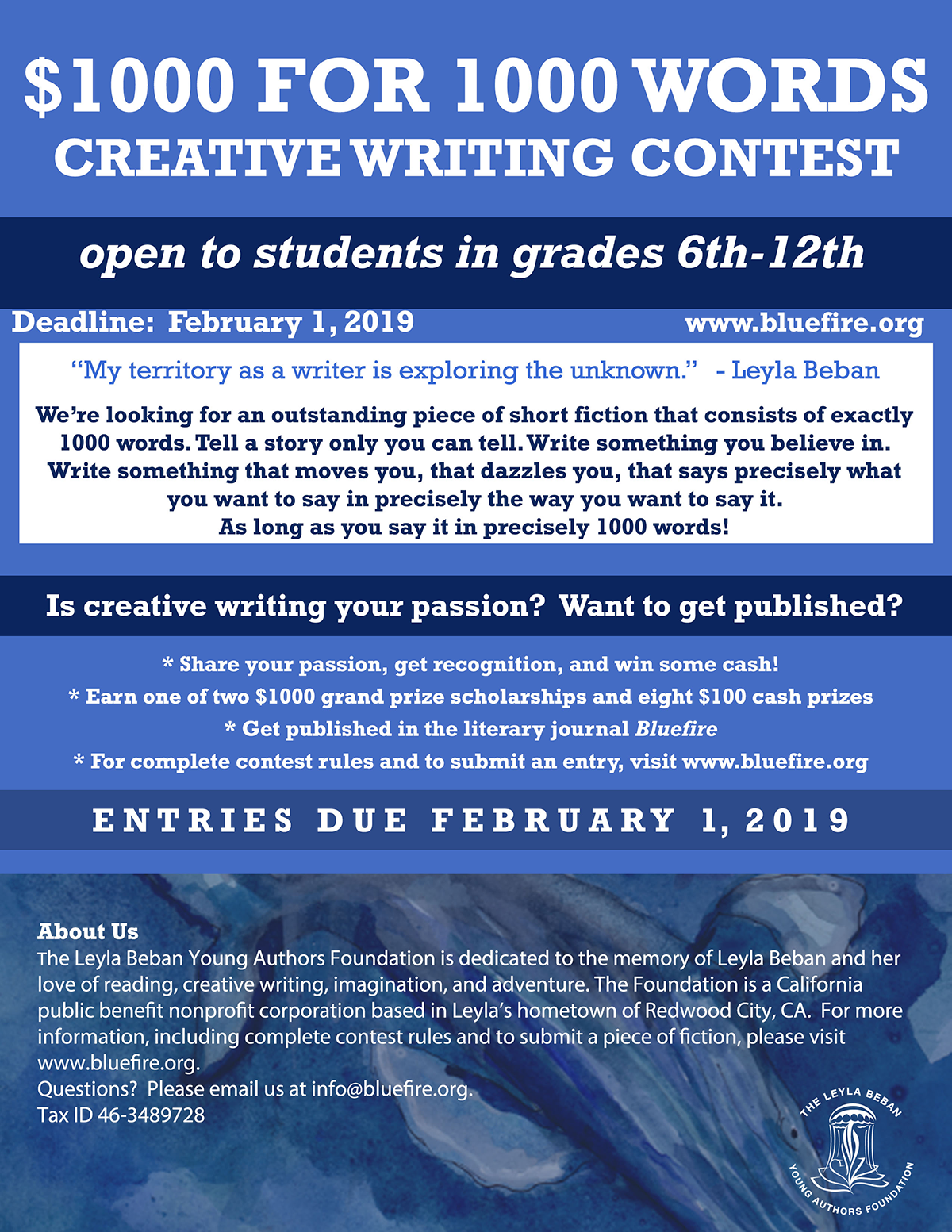 Bluefire Contest Flyer 2019 pdf

Thank you to all our 2018 donors, journal purchasers, and contest judges!
Thank you also to Whole Foods for the generous donation in support of the
Leyla Beban Young Authors Foundation.